PRESS RELEASE
For immediate release December 5, 2022

Trailblazing local auctioneer retires
Going once, going twice… GONE! Theresa Taylor is retiring from auctioneering.
Taylor is the auctioneer and mastermind behind Theresa Taylor and Associates Auctioneering. With 25 years of serving her community, Taylor is known for professional selling with integrity and heart, complemented by a respectful approach.
During her career, Taylor has been recognized provincially and internationally for her excellence at bid calling, as well as the behind-the-scenes work to connect buyers and sellers, drawing together a professional team. Taylor has seen a lot of changes to the industry over the years. Several career highlights include teaching at the World Wide College of Auctioneering for a decade and achieving the Cornwall Chamber of Commerce Entrepreneur of the Year award in 2009.
"It has been an exciting and fascinating career," she said, noting there's a treasure to be found in every house.
Coming from rural roots, she attended auctions as a youngster with her father, learning first-hand about the worth found there. Later in her high school yearbook, her claim to fame was as the winner of the Non-Stop Talking Contest. "I left behind the gift of the gab to those who may need it," she said, laughing.
During retirement, Taylor hopes to get back to her hobbies, sewing and quilting, cooking, and gardening. She said she's aiming to spend quality time with her husband, Daniel. "He recently built me my own personal tea room, so we can sip and converse about years gone by and things to come," she said. "I'm looking forward to the days ahead so I can reacquaint myself with life before the auction business."
As a personalized full-service auction company, Theresa Taylor and Associates Auctioneering has seen it all and sold it all. From diamonds to vintage tools, coins to furs, antique furniture to a log house, she has had a captivating 25 years.
Some of her noteworthy sales include selling the Foley Estate of Westport, the Miss Canada 1954 wardrobe; Lavimodiere Furs; private collection cars; Canadian Carnival Glass Convention; private coin collections; a black powder gun that traced back to the Plains of Abraham battle; Martintown Hockey Stick Mfg., and she even once sold more than 400 designer formal dresses to buyers across the country and internationally. This is on top of many memorable estate auctions and tag sales.
Taylor noted that her storied career hasn't been a solo journey and holds her team in high regard.
"Success has many partners and influencers," she said. "I am truly grateful to all those who assisted me along the way: family and friends, clients who became friends, pickers, dealers, collectors, buyers and sellers, entrepreneurs, industry peers, and organizations that guided me. Also, the contract workers who signed on for the job of creating our next auction. I owe you all a very big thank you."
Theresa Taylor – You're (Retired) Auctioneer
For more information, please contact: Theresa Taylor, info@theresataylor.com, 613-933-7672
###
CAREER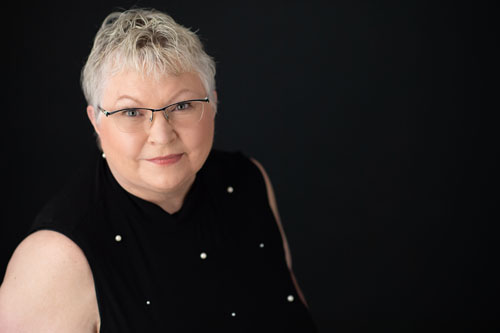 Theresa Taylor and her team is an outstanding auctioneer firm operating out of Cornwall and Brockville, Ontario. As attested to by consignors and buyers alike, Theresa took the craft of auctioneering to the next level. Her level of expertise, exceptional customer service, business judgment and innovation is one of the highest in the country, her integrity unmatched. She is praised for her lucid personality, approachability, multitasking skills, her energy and swift problem solving. Moreover, Theresa has accumulated an astounding amount of experience in every aspect of her business: from general guidance, logistics and planning, to appraisals and marketing. Theresa became a respected and trusted authority.
Despite her successes and steady growth over the last 20 years, Theresa's company is still a hands-on, nimble, dynamic operation, committed to provide an exceptional level of customer service and uncompromising attention to detail.
In addition, Theresa has accepted numerous speaking engagements at conferences and workshops across a wide spectrum of industries.
To name a few:
St. Lawrence College - Encore Program
Organic Food Farmer of Eastern Ontario conference
Presentation Workshop for Cornwall Economical Development - The Business Enterprise Centre
Her workshops also include staff training sessions: The Easier to read Telephone Directory Inc.
Theresa is an outstanding member of prominent network groups such as Brockville Women in Business and Prescott Women in Business. She was honoured as "Entrepreneur of the Year" at the Cornwall & Area Chamber of Commerce 2001 Business Excellence Awards. In October of 2004, she was crowned Ladies Champion at the All Round World Championship Competition held at the Auctioneers Association of Canada Annual Convention in Montreal, Quebec. Theresa was also a guest speaker at Alexander District Women Entrepreneur, Cornwall & District Women Entrepreneur, Brockville Women in Business and at Canadian Federation of University Women – Cornwall Chapter.
Theresa is a graduate of the World Wide College of Auctioneering, an organization she now supports by returning as an instructor.
Theresa's designations:
Certified Auctioneers Institute (CAI) - Indiana University
The professional designation awarded to practicing auctioneers who meet the experiential, educational and ethical standards set by the NAA Education Institute. In order to be granted the CAI designation, auctioneer scholars must have been practicing full-time auctioneers for at least two year (prior to attending the institute), attend all three years of CAI with more than 120 classroom hours, complete all special projects and complete 24 hours of continuing education every three years.
Accredited Auctioneer Real Estate (AARE) - Indiana University
The professional designation awarded by the NAA Education Institute to qualified real estate auctioneers who meet the educational and experiential requirements of the Institute and who adhere to a strict code of ethics and standards of practice. In order to be designated with the AARE, auctioneer-scholars are required to complete 32 classroom hours, a detailed written auction summary report, proof of at least 10 real estate auctions, and 24 hours of continuing education every three years.