CAREER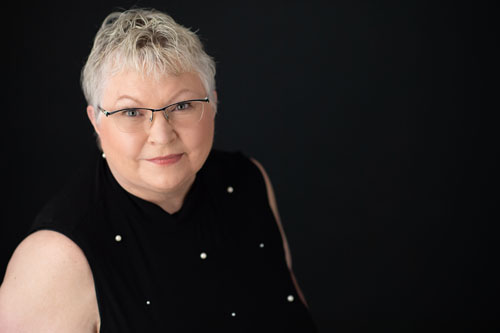 Theresa Taylor and her team is an outstanding auctioneer firm operating out of Cornwall and Brockville, Ontario. As attested to by consignors and buyers alike, Theresa took the craft of auctioneering to the next level. Her level of expertise, exceptional customer service, business judgment and innovation is one of the highest in the country, her integrity unmatched. She is praised for her lucid personality, approachability, multitasking skills, her energy and swift problem solving. Moreover, Theresa has accumulated an astounding amount of experience in every aspect of her business: from general guidance, logistics and planning, to appraisals and marketing. Theresa became a respected and trusted authority.
Despite her successes and steady growth over the last 20 years, Theresa's company is still a hands-on, nimble, dynamic operation, committed to provide an exceptional level of customer service and uncompromising attention to detail.
In addition, Theresa has accepted numerous speaking engagements at conferences and workshops across a wide spectrum of industries.
To name a few:
St. Lawrence College - Encore Program
Organic Food Farmer of Eastern Ontario conference
Presentation Workshop for Cornwall Economical Development - The Business Enterprise Centre
Her workshops also include staff training sessions: The Easier to read Telephone Directory Inc.
Theresa is an outstanding member of prominent network groups such as Brockville Women in Business and Prescott Women in Business. She was honoured as "Entrepreneur of the Year" at the Cornwall & Area Chamber of Commerce 2001 Business Excellence Awards. In October of 2004, she was crowned Ladies Champion at the All Round World Championship Competition held at the Auctioneers Association of Canada Annual Convention in Montreal, Quebec. Theresa was also a guest speaker at Alexander District Women Entrepreneur, Cornwall & District Women Entrepreneur, Brockville Women in Business and at Canadian Federation of University Women – Cornwall Chapter.
Theresa is a graduate of the World Wide College of Auctioneering, an organization she now supports by returning as an instructor.
Theresa's designations:
Certified Auctioneers Institute (CAI) - Indiana University
The professional designation awarded to practicing auctioneers who meet the experiential, educational and ethical standards set by the NAA Education Institute. In order to be granted the CAI designation, auctioneer scholars must have been practicing full-time auctioneers for at least two year (prior to attending the institute), attend all three years of CAI with more than 120 classroom hours, complete all special projects and complete 24 hours of continuing education every three years.
Accredited Auctioneer Real Estate (AARE) - Indiana University
The professional designation awarded by the NAA Education Institute to qualified real estate auctioneers who meet the educational and experiential requirements of the Institute and who adhere to a strict code of ethics and standards of practice. In order to be designated with the AARE, auctioneer-scholars are required to complete 32 classroom hours, a detailed written auction summary report, proof of at least 10 real estate auctions, and 24 hours of continuing education every three years.
Be the first to hear about our upcoming auctions by signing up here: